Mooncake Festival 2023 in Singapore (Mid-Autumn Festival)
Mooncake Festival 2023 in Singapore (Mid-Autumn Festival)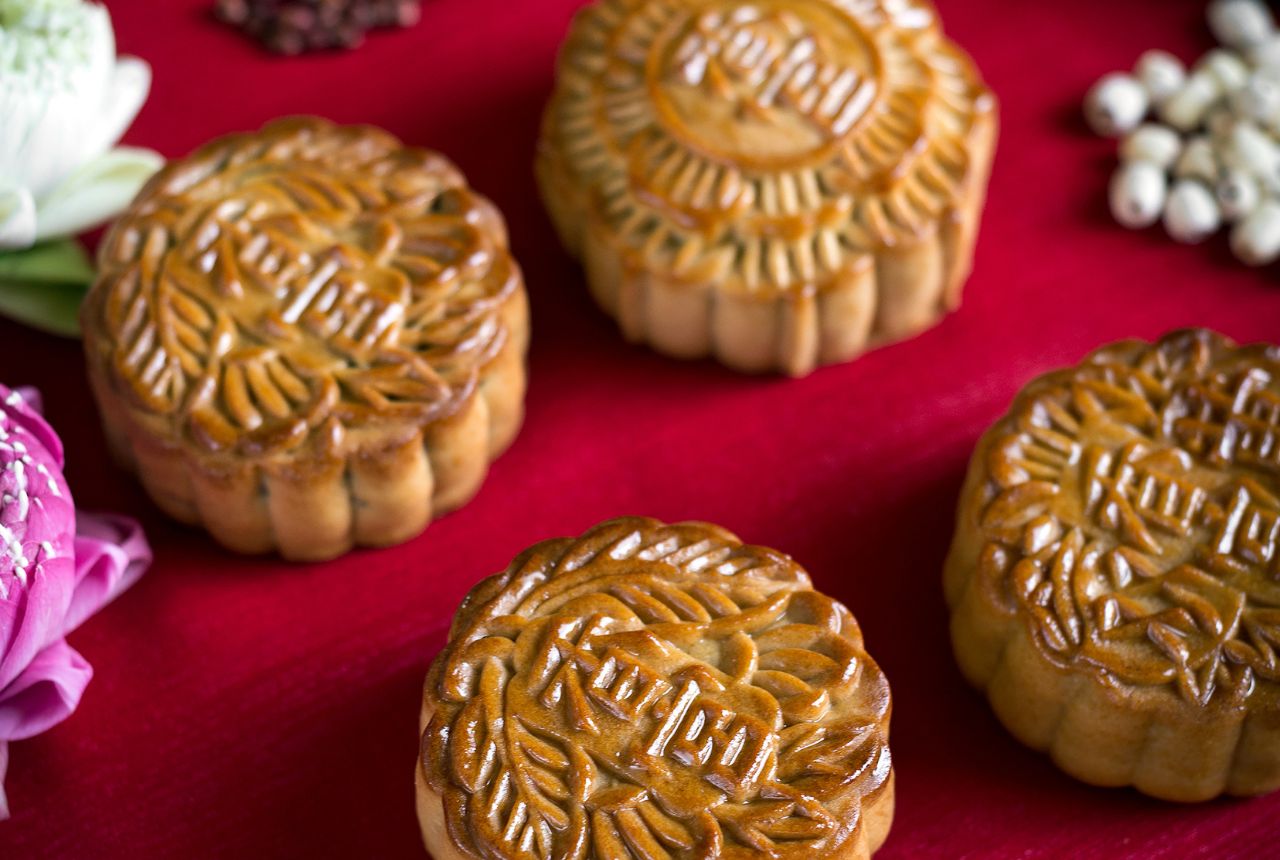 The Mid-Autumn Festival showcases Singapore's Chinese history in its diversified culture. People greet and thank one other. Mooncakes symbolise goodwill and warm wishes amongst friends, family, and business partners.
The Mid-Autumn Festival on the fifteenth day of the eighth Chinese lunar month is treasured. This fortunate celebration will occur on Friday, 29 September 2023.
The Mid-Autumn Festival in Multicultural Singapore
Singapore celebrates its multiculturalism at the Mid-Autumn Festival. It shows the country's inclusiveness since diverse populations celebrate Chinese and other holidays.
Autumn arrives and the Hungry Ghost Festival ends with the Mid-Autumn Festival, also known as the Mooncake Festival, on the 15th day of the eighth lunar month. Traditionally, it was a time for giving gratitude to the gods for the harvest.
This ancient celebration is linked to Song Dynasty moon worship. Moon-viewing parties are held for families and friends since the moon is brightest then. These parties require lanterns, mooncakes, and fall fruits like pomelo.
A Tale of Moon Goddess Chang'e
Mid-Autumn Festival is mythological like many celebrations. The Chang'e Moon Goddess mythology is famous and heartbreaking. Her narrative follows her husband, Hou Yi, a Chinese archer who shot down nine blazing suns, leaving one.
Instead of drinking the immortality elixir, Hou Yi opted to stay with his wife. Chang'e caught desperate apprentice Peng Meng stealing the elixir. Unexpectedly, she climbed to the moon after drinking the elixir.
Without his wife, Hou Yi began worshipping the Moon Goddess each year when the moon shined fullest, expecting to see her. This custom is ancient.
How to Celebrate Mooncake Festival in Singapore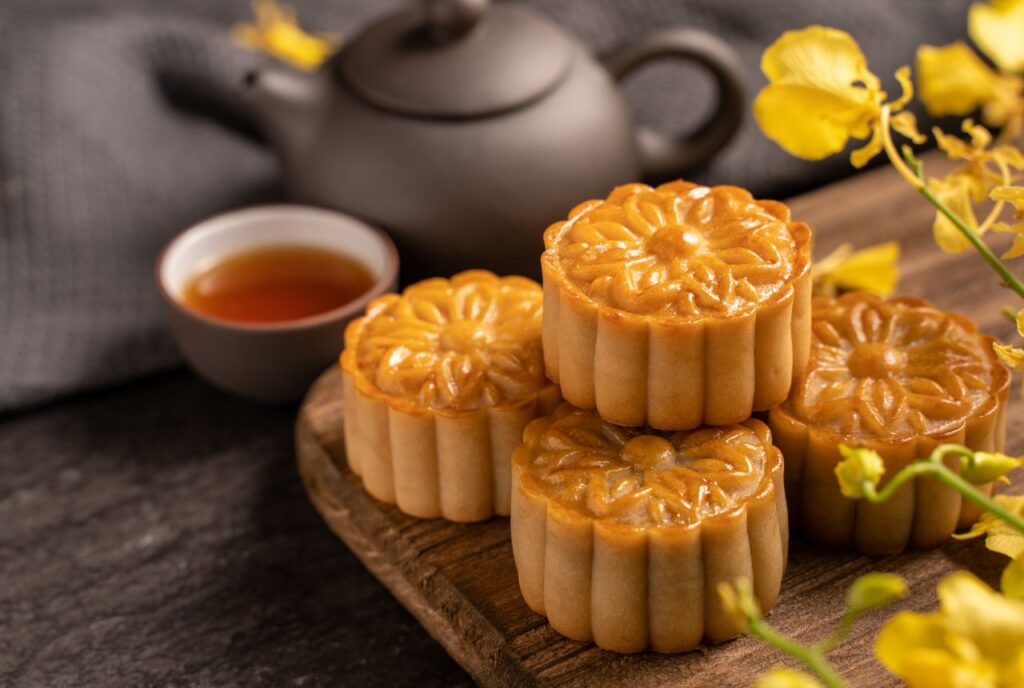 The Mid-Autumn Festival in Singapore is a vibrant affair that typically spans from September to October. During this time, the city comes alive with a myriad of festivities.
Celebrate Mid-Autumn Festival 2023 at Gardens by The Bay
Holiday decorations at Gardens by the Bay, particularly the Mid-Autumn Festival, are stunning. This year's theme, "Garden of Blooms," celebrates family reunions. The Chinese mythology-inspired lantern performance is vivid.
At the Flower Dome's "Chrysanthemum Charm" exhibit, over 80 varieties of the flower are on show, including 10 new Southeast Asian types. Nine lantern sets, including "Garden of Blooms at Golden Garden" and "Pavilion at Supertree Grove," embellish the grounds.
Food Street in Supertree Grove provides Asian food, while Cannonball Room cultural performances augment the festivities. First Gardens by the Bay mooncake sets from The Capitol Kempinski Hotel Singapore include rose macadamia and chrysanthemum melon seed.
Date: 15 September – October 1, 2023
Time: 6:00 PM – 10:00 PM daily
Venue: Gardens by the Bay
Nex x Tangs Mid-Autumn Fair
Starting from 8 September until 29 September, Nex provides classic and creative mooncakes. My Mum's Cookies, Gin Thye, Home's Favourite, Ju Signatures, Mdm Ling Bakery, La Levain, and Bread Garden participate. Spend $20 on a reasonable receipt for Nexpoints.
Date: 8-29 September 2023
Venue: Atrium Level 1, Nex, 23 Serangoon Central, Singapore 556083
Experience Chinatown Mid Autumn Festival 2023 Lantern Painting Competition
The Chinatown Lantern Painting Competition is an excellent activity for children to participate in during the Mid-Autumn Festival. The lantern painting competition is hosted by the Kreta Ayer Community Centre and the Chinatown Festival Committee and is open to the whole family.
Date: 10 September 2023
Time: 9:00 AM – 1:00 PM
Venue: Chinatown Point, 133 New Bridge Road
Chinatown Mid-Autumn Festival 2023 Official Light-up
Chinatown Mid-Autumn Festival is special. Three segments of "A Journey of Love and Celebration," the festival theme, take place on New Bridge Road and Eu Tong Sen Street. It celebrates Chang'E in "Passing of Wishes and Tales," the city's multiculturalism in "Gathering and Preparing the Celebration," and family and bunnies offering lantern blessings in "Celebrating Love and Having Fun Together."
The highlight is Eu Tong Sen Street's 8-meter diorama. Events include the Lantern Painting Competition, Chinatown Lantern Walk, Smith Street Food Fair, and Kreta Ayer Square free weekend stage concerts.
Date: 15 September 2023
Time: 7:00 PM – 10:00 PM
Venue: Kreta Ayer Square, 21 Banda Street
Mid-Autumn Family Fun
The Singapore Chinese Cultural Centre and Orchestra held this three-day event with 14 family-friendly activities from September 29 to October 1, 2023. Under "Modern Traditions," everyone may celebrate modernly.
Makers' market, lantern walks, astronomy, food trucks, shows, stories, etc. Mid-Autumn piglet baskets provide free ice cream, popcorn, candy floss, pastries, biscuits, lanterns, coffee, and tea. Free limited-edition tote with four event tickets.
Date:  29 September – 1 October 2023
Venue: Singapore Chinese Cultural Centre and Singapore Conference Hall
Wan Qing Mid-Autumn Festival 2023
Sun Yat Sen Memorial Hall's Wan Qing Mid-Autumn Festival squad excels. This year's outdoor "Celestial Bodies," made with Taiwan's Kai 3D Art Studio, is spectacular. Spherical lanterns show Moon, Earth, Sun, Saturn, Mercury.
"A Mid-Autumn Paw-trait," a massive 52Toys Panda Roll installation, may also be present. Two large panda lanterns make this arrangement ideal for family photographs.
The Open House (23 and 24 September) features Singapore clan groups' Hokkien music workshop, Teochew cultural path, panda lantern-making workshops, and more.
Date: 29 August – 1 October 2023
Time: 10:00 AM – 9:00 PM daily
Venue: Sun Yat Sen Nanyang Memorial Hall
One Punggol Mid-Autumn Celebrations & Lantern Walk
Enjoy cultural performances, lion and dragon dances, and a children's light promenade on 29 September 2023, for Mid-Autumn Festival. The 1,000 hand-painted lanterns at One Punggol are stunning before the wedding.
Date: 29 September – 1 October 2023
Time: 5:00 PM – 9:00 PM
Venue: 1 Punggol Drive, Singapore 828629
Singapore's Mid-Autumn Festival Traditions
Singapore has several Mid-Autumn Festival customs that are comparable to those in China due to its big Chinese minority, while some are unique.
Hanging Lanterns
During the holiday, Singaporean children continue the custom of hanging vibrant lanterns. Throughout the festival season, these lanterns may be seen all across Singapore, particularly along the Singapore River. As night falls, the city is transformed by the colourful display of lanterns, which creates a special ambiance. An additional attraction of the celebration is answering lantern riddles.
Sending out Colourful Mooncakes
When giving mooncakes as gifts during the Mid-Autumn Festival, especially to coworkers, is a great way to show thanks. Often, all it takes to express honest sentiments is a masterfully constructed mooncake. Many people bake and distribute their own homemade mooncakes to friends, family, and coworkers, which is another popular tradition.
Wandering at  Bazaars
Major attractions during the Mid-Autumn Festival are the bazaars and carnivals that accompany it. The main streets, especially in Chinatown, come alive with booths selling a broad range of goods as night falls. Mooncakes, both classic and contemporary, decorations, fruits preserved, plants in pots, apparel, and more are available. Following supper, people take part in the yearly Mass Light Walk, which includes a variety of lanterns, live performances like local dragon dances, and joyous songs and dances. They also enjoy leisurely strolls beneath the mesmerising light displays.
Seashore Party
Owing to its closeness to the ocean, some Singaporeans observe the holiday with beach parties where they toast to the moon. Mooncakes and stunning LED lantern displays are featured at these events. It is very amazing to see the full moon rising above the ocean.
The Mooncake or Mid-Autumn Festival in Singapore is a celebration of cultural diversity and unity, where people of all backgrounds come together to partake in the joyous festivities. It's a time to appreciate the beauty of the moon, savour delectable mooncakes, and enjoy the vibrant atmosphere created by lanterns and celebrations.