Singapore Art Week (SAW) 2023: What You Need to Know ?
Singapore Art Week (SAW) 2023: What You Need to Know ?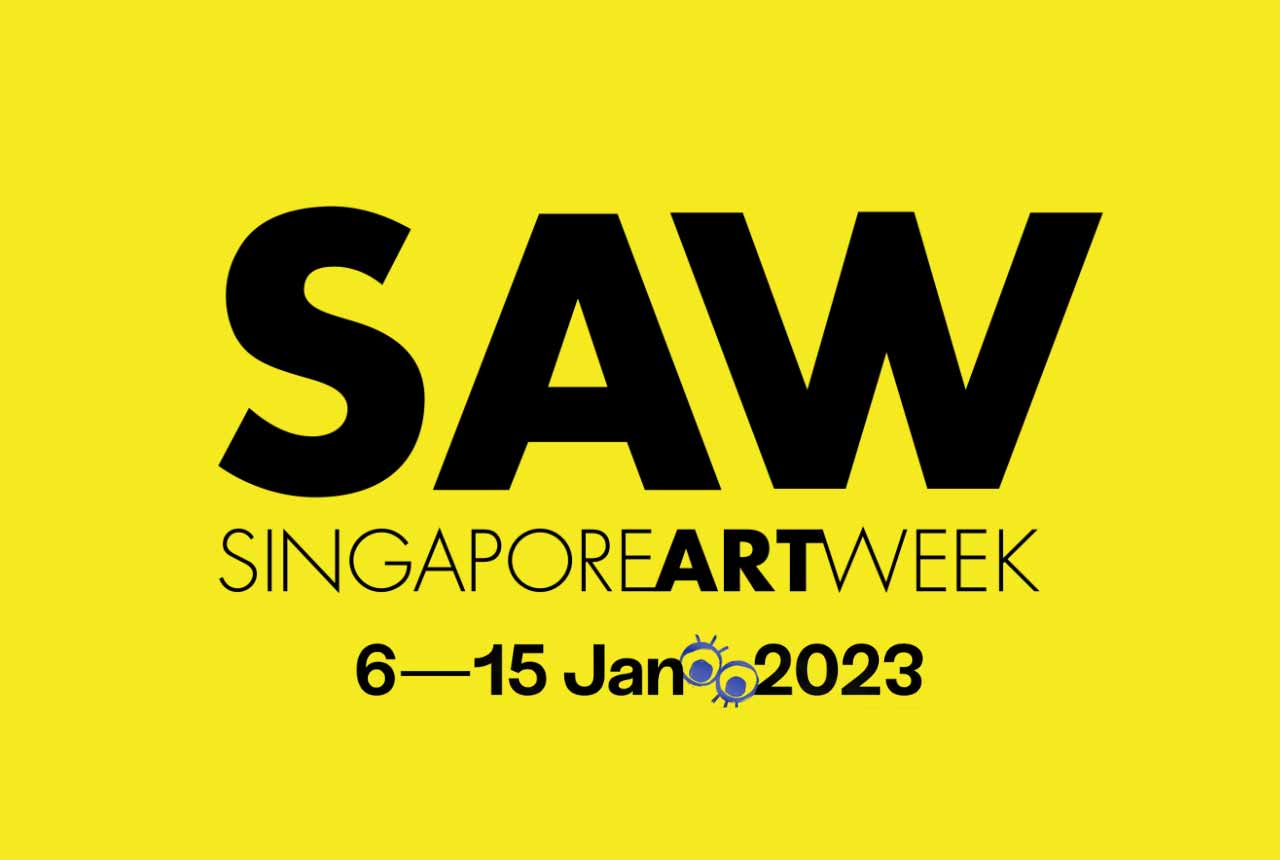 The most awaited art festival is back!
Singaporeans and visitors can enjoy Singapore Arts Week's exhibitions and performances. There will be seminars, gallery openings, and public art installations. The festival promotes art, culture, and its significance.
Global audiences can experience Singapore's cultural institutions and participate in enlightening conversations, talks, public art walks, and tours. SAW is a showcase, gathering venue, and launchpad for Singapore's artists. It creates.
National Arts Council and Singapore Tourism Board hold 10-day visual arts festival.
The festival strengthens Singapore's position as one of the top arts tourist attractions.
What You Need to Know?
| What | When | Where |
| --- | --- | --- |
| Singapore Art Week (SAW) 2023 | 6-15 January 2023 | Visit Here |
What is Singapore art Week?
Singapore Art Week (SAW) is a visual arts forum organized by the National Arts Council, Singapore Tourism Board, and Singapore Economic Development Board.
SAW takes place in and around the island in public settings, private galleries, art precincts, independent art venues, and households. SAW's innovative and inventive programming attracts domestic and international viewers.
When is the Singapore Art Week 2023?
SAW 2023 will be happening on 6-15 January 2023. More details will be released soon.
Check out what has happened in SAW 2022
Singapore Art Week (SAW) is the nation's premier visual arts event and represents its pride and cohesiveness. SAW 2022 highlighted a decade of Singapore's visual arts, including local artists' methodologies, presentation formats, and future exhibition spaces.
SAW included 130 art events that happened from 14 to 23 January 2022, featuring new creations, international partnerships, and virtual art experiences. Global audiences can experience Singapore's cultural institutions and participate in enlightening conversations, talks, public art walks, and tours. SAW is a showcase, gathering venue, and launchpad for Singapore's artists.
Highlights:
Proximities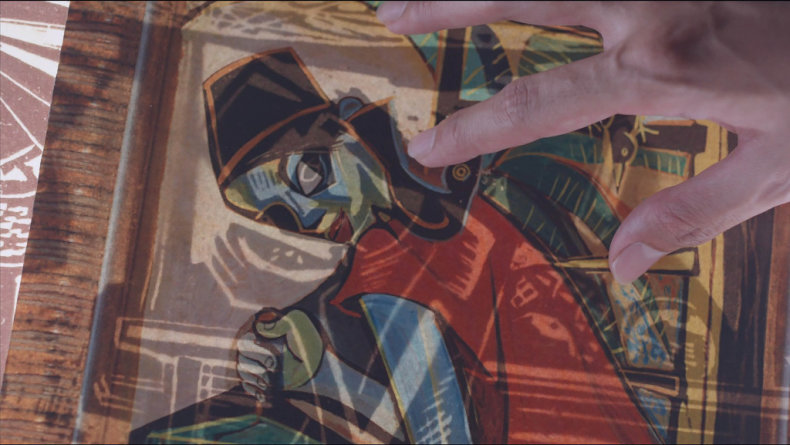 Singaporean curator and artist Zulkhairi Zulkiflee presents Proximities. Objectifs' inaugural exhibition features a new video exploring Malay masculinities and their plural representation.
Diaspora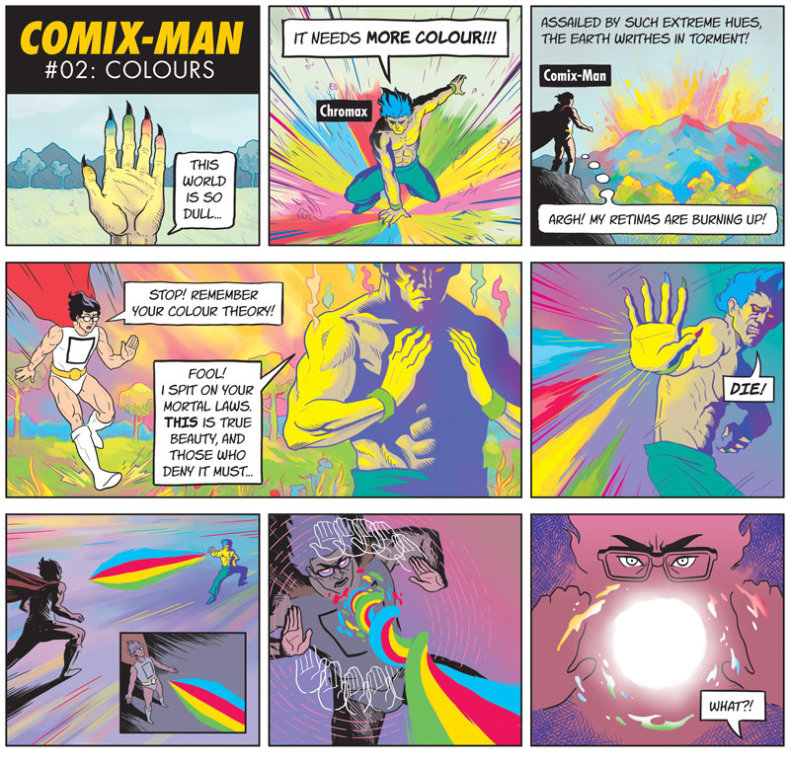 Lim Cheng Tju and Artblovk co-curated DIASPORA. DIASPORA is a story about visual artists in an era of uncertainty, privacy concerns, and shifting audiences. Interventions blend public and private space.
DIASPORA features illustrators and visual artists like A Good Citizen (Dan Wong), Comet Girl (Cherie Sim), and other young local talents.
Happy House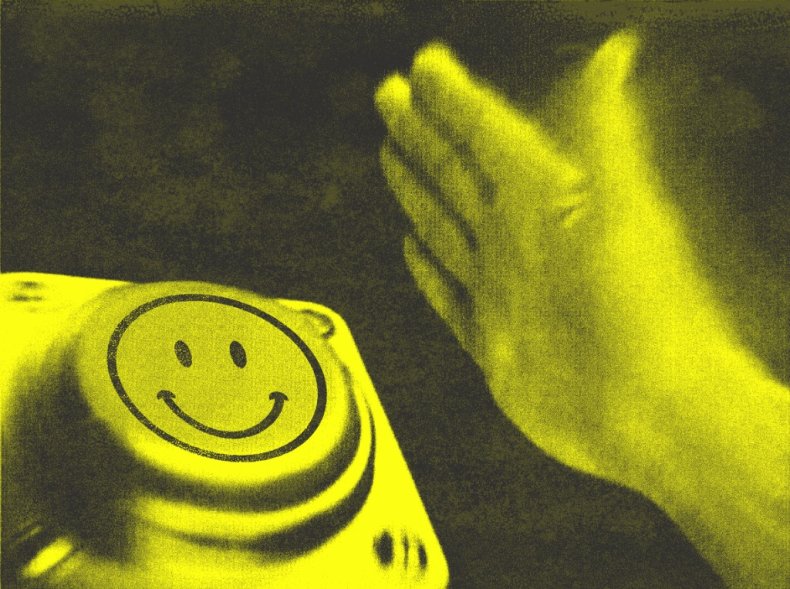 Happy House allows guests to study happiness hacks through multimedia exhibitions.
Is happiness today worth seeking? MAMA MAGNET and The Council's show combines the work of established and emerging artists to broaden viewpoints. Reza Hasni and Kin Leonn, two prominent Singaporean artists, devised an audio-visual interactive installation for the site-specific experience.
If Forests Talk 2022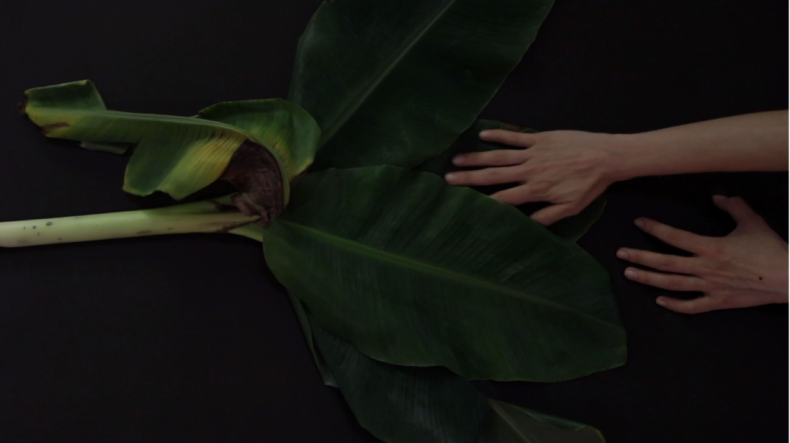 Digital research, communication, and presentation can bridge distances and imply proximity. How a place like Singapore, which was established to facilitate globalization, would be viewed in the future. If Forests Talk 2022 (IFT22) focuses on Singapore's tropical rainforests and the early histories of natural history and botany.
SAW Dialogues 2022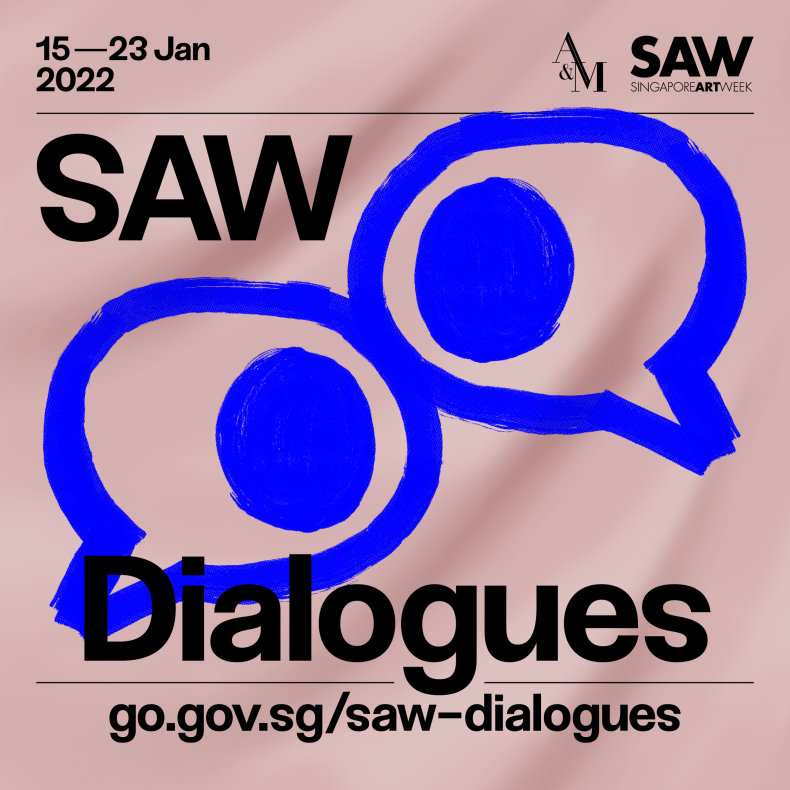 The pandemic's effects in 2022 marks a turning point. We're in a highly connected, technologically advanced future full of hope and opportunity, but we can't ignore the contradictions. This reflectled on past lessons learned to develop more informed future plans.
Light to Night 2022: New Ways of Seeing, Thinking and Being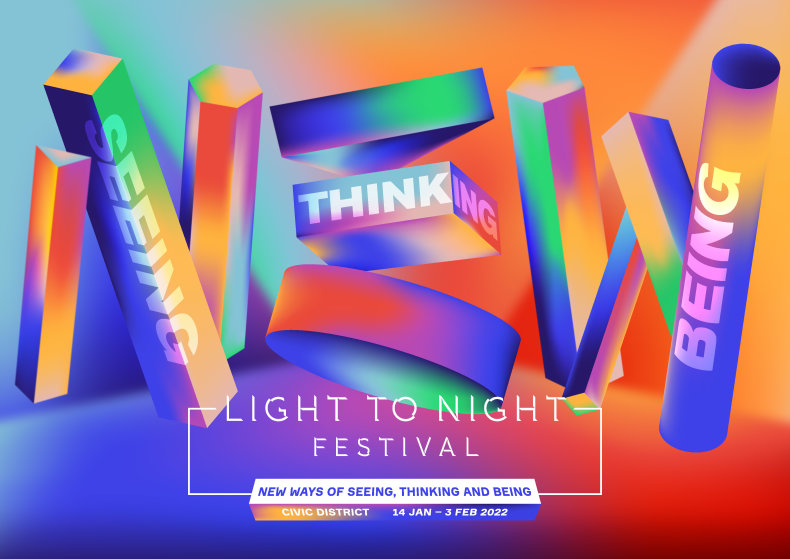 Light to Night Festival, a highlight of Singapore Art Week, returned in 2022 with cutting-edge digital and in-person art experiences. Three weeks of activities and artistic interventions will explore new views and states of mind for Light to Night 2022. Audiences acquire new ways of seeing, thinking, and being through unique worldviews.
The district-wide visual, literary, and performing arts festival, spearheaded by National Gallery Singapore, aims to encourage audiences to develop deeper relationships with art in unique and engaging ways.
In Suspension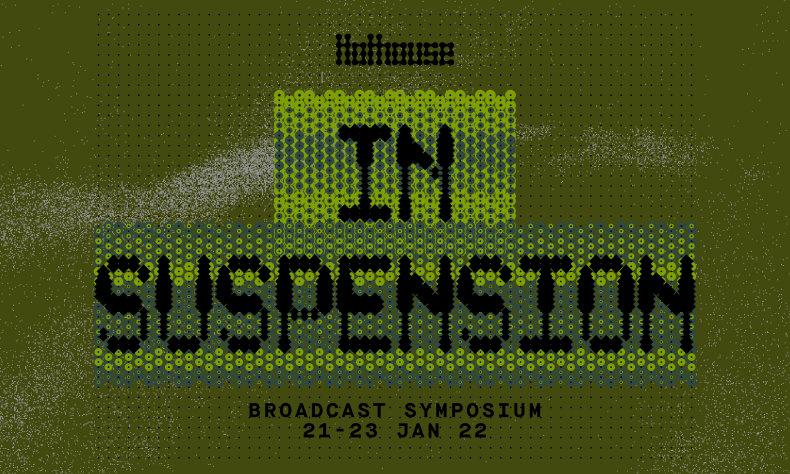 Three-day online symposium In Suspension explores art and life. Living in suspended but productive spaces reveal signs of vitality, persistence, and adaptability.
State of the Arts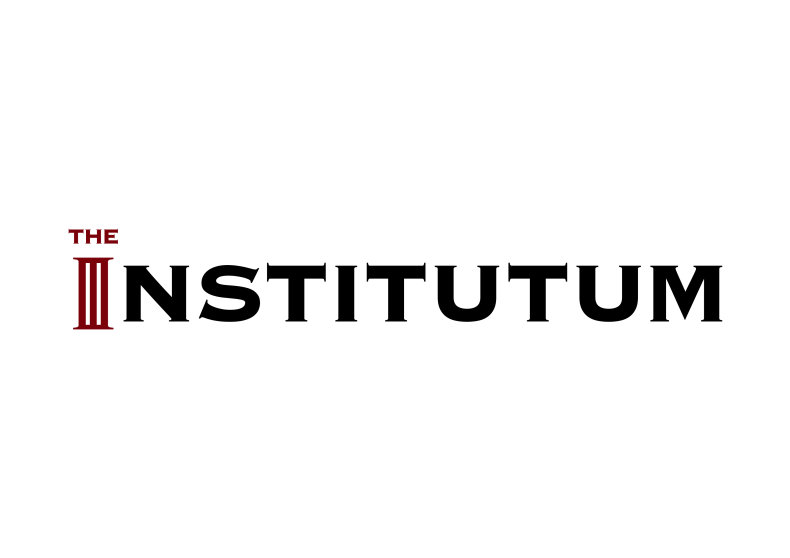 State of the Arts explores artists' practices through video interviews. In video interviews, artists share their practices, lives, and philosophies. Interviews are conducted by leading Singaporean and Southeast Asian artists and curators.
ARTWALK 2022: Looking Back, Going Forward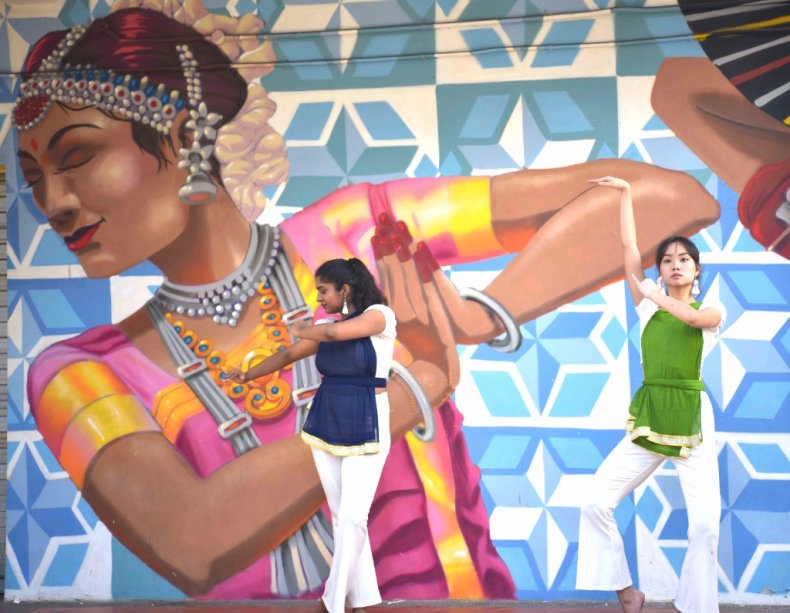 ARTWALK Little India originated in Little India and has subsequently moved to Katong/Joo Chiat. Murals, workshops, and performances help artists bring these communities' history and traditions to life. This event is hosted by LASALLE College of the Arts, Singapore Tourism Board, and Little India Shopkeepers and Heritage Association.
SAW in 10 Days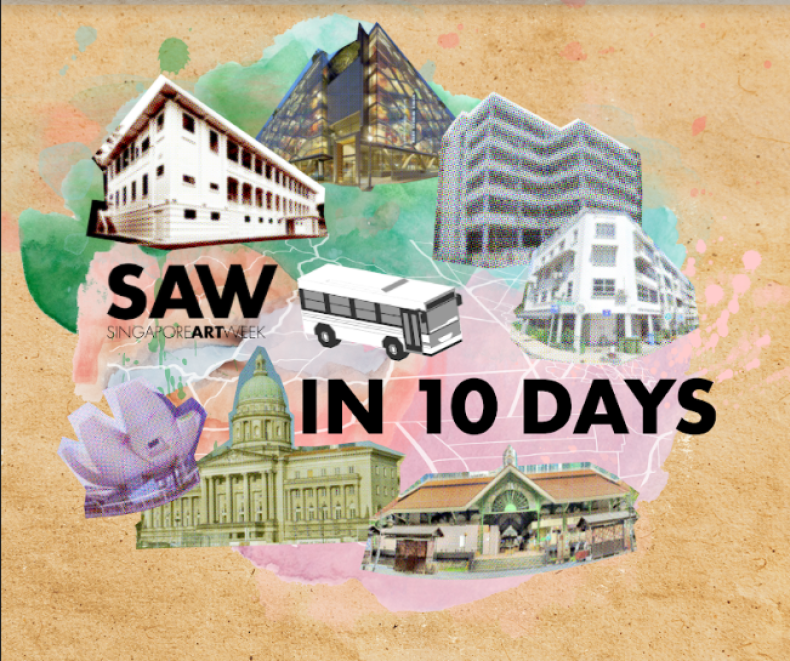 Participants and online viewers will experience 120 events in 70 locations over 10 days with SAW in 10 Days. These daily, eight-hour bus tours explore events, exhibitions, and shows across the island.
Horizons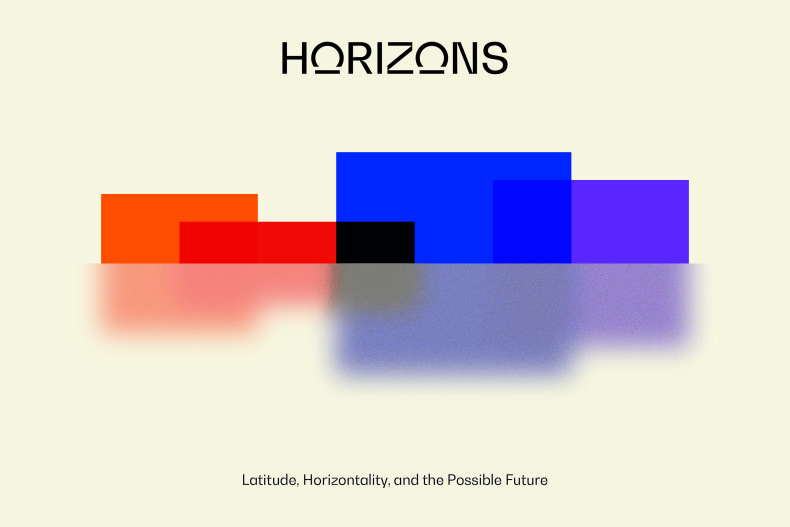 HORIZONS lets you travel the globe in a day and interact with futuristic visions. It stimulates the senses and helps people focus. The journey connects with international experts in business, technology, creative endeavors, wellness, and more. HORIZONS collects meaningful physical-to-digital moments from around the world. Dial in for a studio visit, culinary adventure, city walk, or meditation.
Somewhere in Bedok blooms the blushing rouge of embroidered roses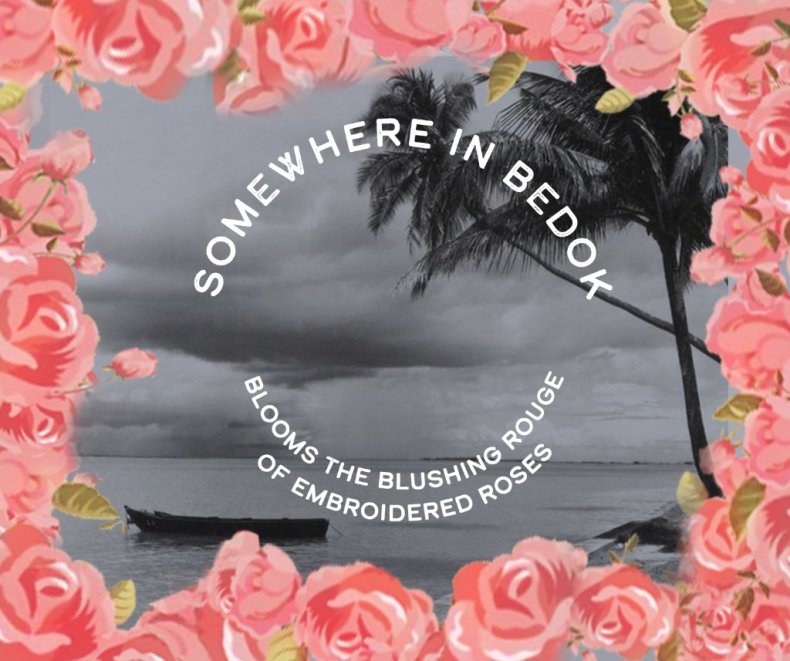 Embroidered roses blush in a Bedok HDB apartment. The room's Rococo and Georgian furnishings made it look like a living museum. The gilded furnishings, sculpted fittings, and collection of art and
ornamental things, including paintings, turn-of-the-century Chinoiserie, and antique English and European China, provide tremendous visual drama. In response to its surroundings, the show examines domesticity and the uncanny. Deconstruct its theatricality. The Freudian eerie embodies the conflicts between the comfortable and familiar and the hidden or erased, strange or unhomely.
Tune in for the schedule upcoming events for SAW 2023!