Chinese New Year is a time for celebration, and what better way to celebrate than by enjoying some traditional Chinese foods? Every year, the Chinese people have eight lucky foods that are said to bring good luck and fortune. For the Year of the Rabbit in 2023, some of the luckiest foods to enjoy include fish, tangerines, dumplings, noodles, glutinous rice cakes, spring rolls, oranges, and many others. Eating these foods during Chinese New Year is believed to bring luck and prosperity, so why not give them a try?
Let's take a look at some of these lucky foods to eat to celebrate a prosperous New Year.
8 Lucky Food to eat at Chinese New Year
Eat Dumplings for Great Wealth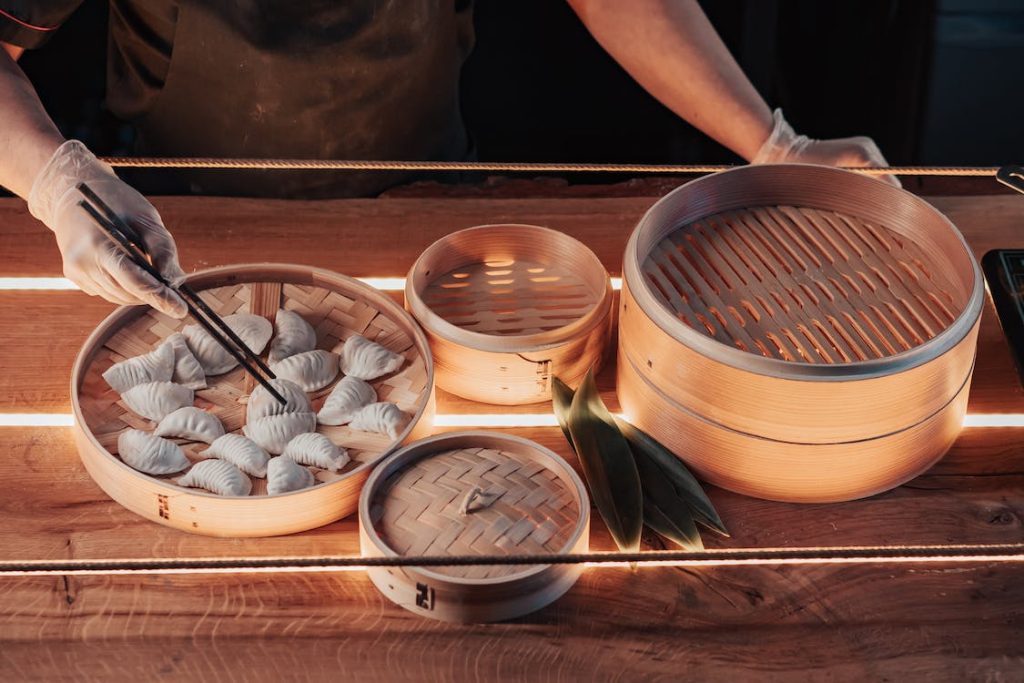 Eating dumplings has become a popular tradition during Chinese New Year. Dumplings are believed to bring wealth and good fortune in the new year, with the more you eat, the more money you'll make. It's said that the shape of the dumpling, which resembles a gold ingot, symbolizes wealth, so don't worry about counting calories! Dumplings can be made from a variety of ingredients, such as pork, beef, vegetables and even seafood, so there's something for everyone. Eating dumplings at Chinese New Year is a fun, delicious and meaningful way to celebrate the holiday and bring in wealth for the coming year.
Bring More Prosperity by eating Tangerines and Oranges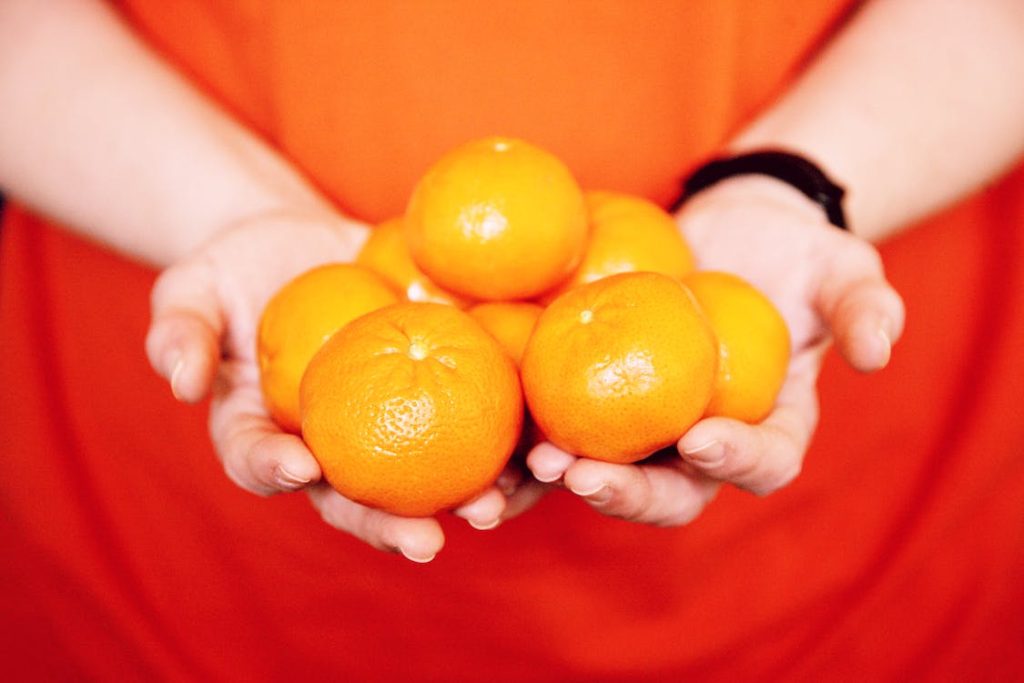 Eating tangerines and oranges during Chinese New Year is a tradition that is said to bring wealth and prosperity. The Mandarin word for oranges and tangerines, "Chéng," means success or good fortune, and this is why it is believed that these fruits have the power to bring luck. Eating tangerines and oranges is a great way to add a bit of refreshing sweetness to the dinner table, while still being in keeping with the Chinese New Year tradition. Plus, the vivid colours of the fruit provide a pleasant contrast to the other dishes and foods served at the dinner. So, if you are looking for a way to add some luck and refreshments to your Chinese New Year celebration, make sure to include some oranges and tangerines!
Eat Fish for a Prosperous Year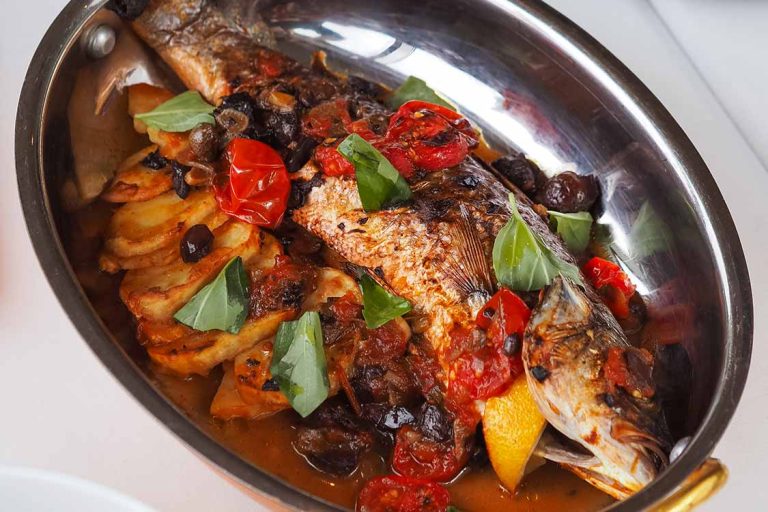 Eating fish is a traditional part of Chinese New Year celebrations and is thought to bring good luck and prosperity for the upcoming year. Fish symbolise abundance and wealth. Fish is usually served whole and steamed with a delicious sauce to represent this wish. Eating this dish is said to bring a year of plenty, with a wish for good fortune to come. So, enjoy a steaming bowl of fish with your family and friends during the Chinese New Year, and make a wish for a prosperous year ahead.
Get some Nian Gao for All Year High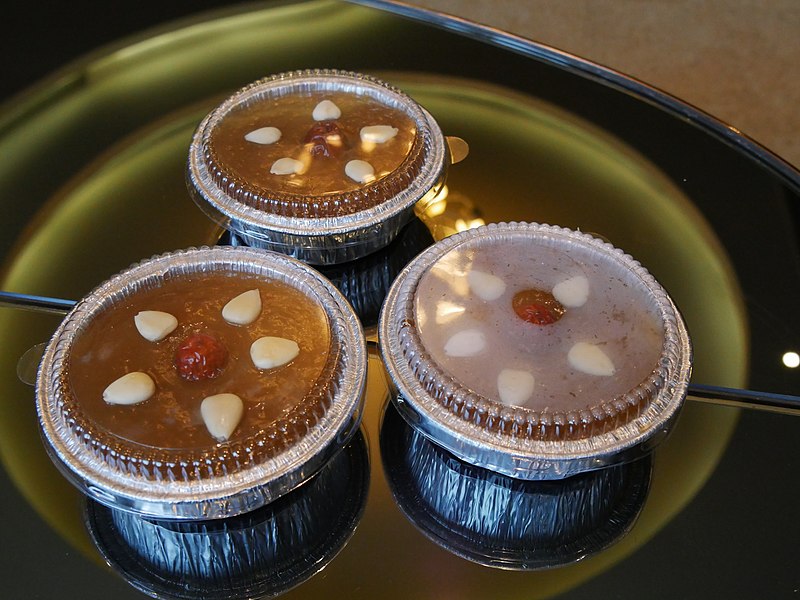 Eating Nian Gao or new year cake during Chinese New Year is an important tradition that symbolises a wish for a raise or promotion. Its unique texture and sweet flavour make it a favourite among people of all ages. Not only is it delicious, but it also carries a special meaning – its name translates to "all-year high", signifying the potential for a successful year ahead. So, if you're looking to boost your chances of a raise or promotion, don't forget to enjoy some Nian Gao during the upcoming Chinese New Year celebration!
Join Oneship today and start enjoying seamless, efficient, and cost-effective shipping solutions!
Have some longevity noodles for a long and healthy life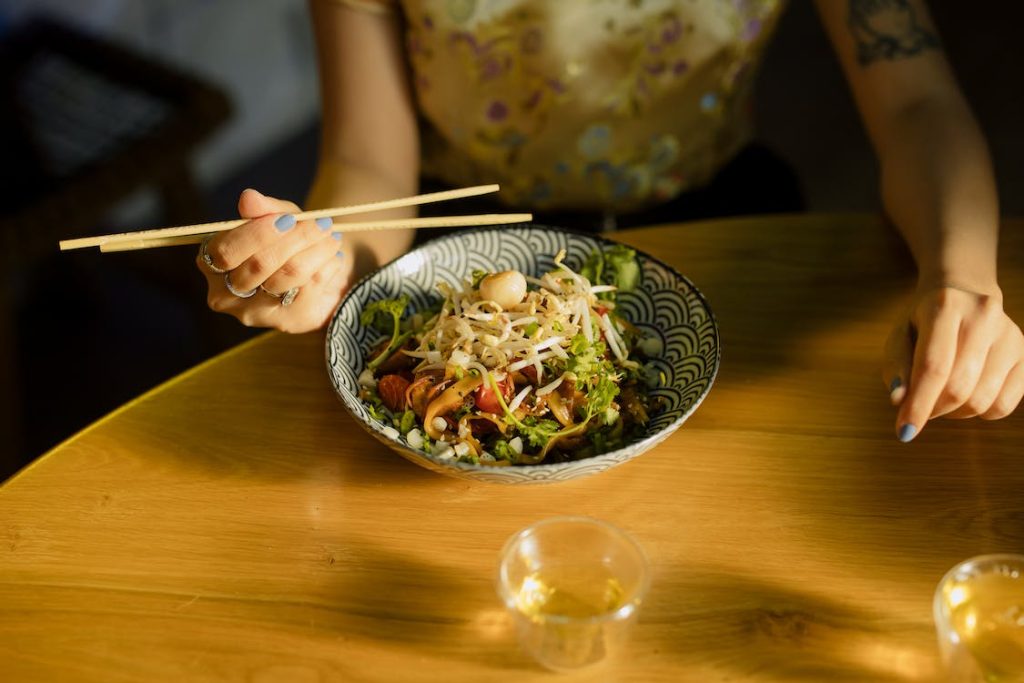 Having some longevity noodles for Chinese New Year 2023 is a great way to celebrate the season with a traditional dish that symbolises a long and healthy life. These noodles can be served in a variety of ways, from a warm and comforting broth to a savoury fried dish. To get the most out of the longevity noodles, it's best to slurp them, as cutting or breaking them detracts from their symbolic meaning. A sweet-savoury sauce can also be added to give them an extra flavourful twist. Eating longevity noodles is a great way to start the New Year with a nourishing meal that symbolizes hope and good fortune.
Eat some Spring rolls for wealth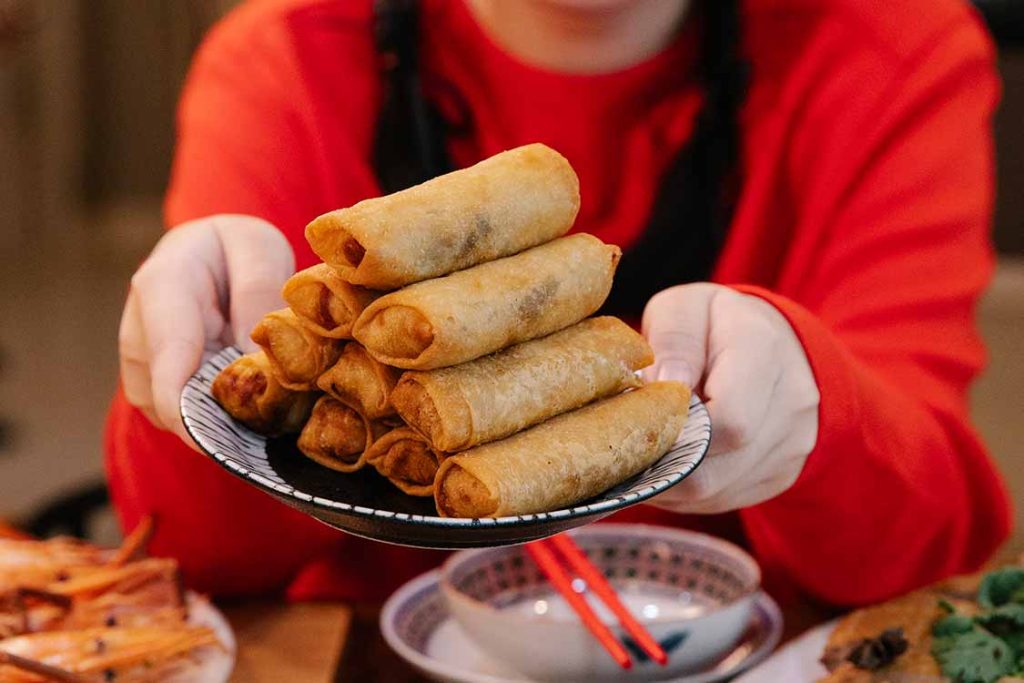 Celebrating Chinese New Year in 2023 with a plate full of Spring Rolls will definitely be an experience to remember! These golden, crispy rolls are definitely a symbol of luck and fortune, and the perfect treat for the festive season. The traditional way to enjoy them is to fry the dough wrappers and fill them with vegetables and meat of your choice. When the rolls are stacked, they look like bars of gold, bringing even more luck and prosperity. Eating these rolls is like a mini game of chance, that's sure to bring some good fortune with every bite. So, gather your friends and family and enjoy these delicious Spring Rolls this Chinese New Year!
Share Tang yuan with your family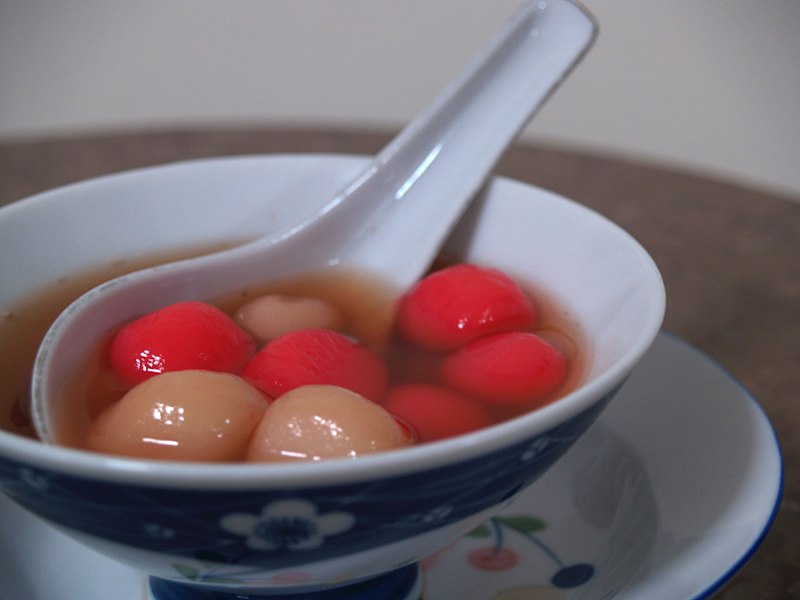 Celebrating Chinese New Year in 2023 with a bowl of Tang yuan or sweet glutinous rice balls will likely be one of the most memorable moments of the season. These sweet glutinous rice balls have been an integral part of the festival for centuries, and they remain a symbol of togetherness and unity. Eating Tang yuan is a way to share and show love to your family and friends, and when you bite into the sweet or savoury filling – such as red bean, peanut, or black sesame paste – it is like receiving a warm hug. So, make sure to save a few of those Tang yuan for when you get home – because it will be the perfect way to end the festive season.
Get some Yu sheng for good fortune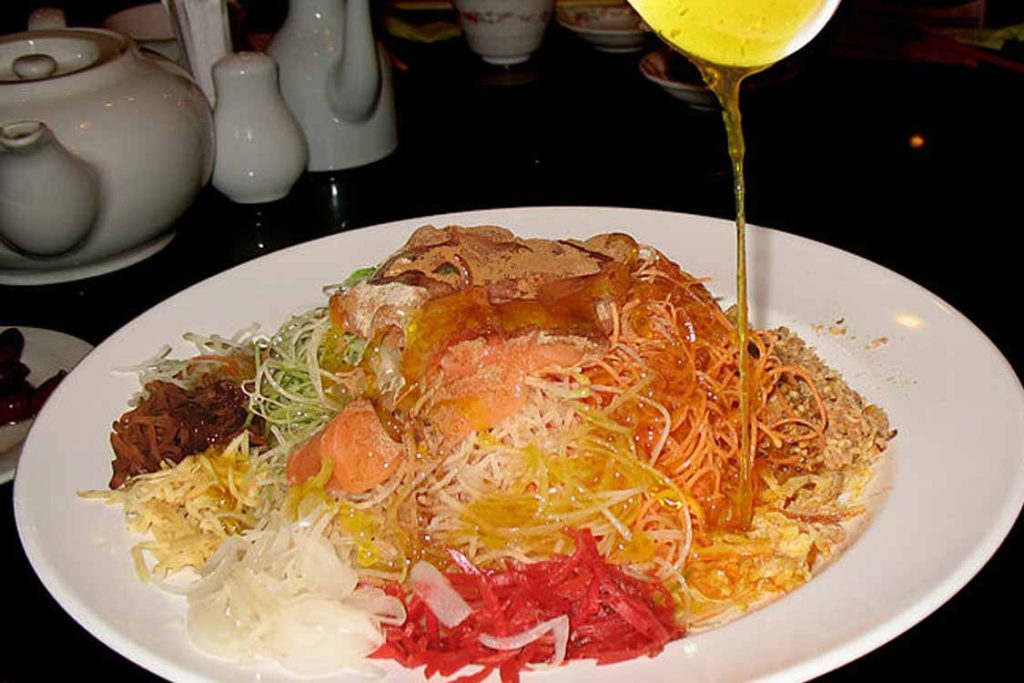 Eating Yu Sheng is an essential part of celebrating Chinese New Year in Singapore. It is a delicious salad that includes fresh vegetables and raw seafood, which symbolises a prosperous and healthy new year. The tossing ceremony is a fun and meaningful way to welcome in the New Year and wish each other good luck, wealth, and happiness. The higher the toss, the more good fortune will come your way. However, it is also important to remember to be careful so that you don't end up losing a red packet or having the Yu Sheng land on someone's head! Enjoy this special tradition and have a wonderful Chinese New Year!
Get some Yu sheng for good fortune
Eating the 8 lucky foods at Chinese New Year is a great way to bring luck, good fortune, and prosperity into the coming year. From fish to noodles to oranges and tangerines, each of these foods have their own symbolism and meaning. Eating them together is an act of celebration and joy, so take the time to enjoy these delicious dishes and their cultural significance.
Cheers for a fruitful and prosperous 2023!
Experience also one of the largest annual Chinese New Year Festival in Singapore – River Hongbao.
Header Image Source: Pexels.com
(Visited 395 times, 1 visits today)