Thaipusam in Singapore 2023: What You Need to Know?
Thaipusam in Singapore 2023: What You Need to Know?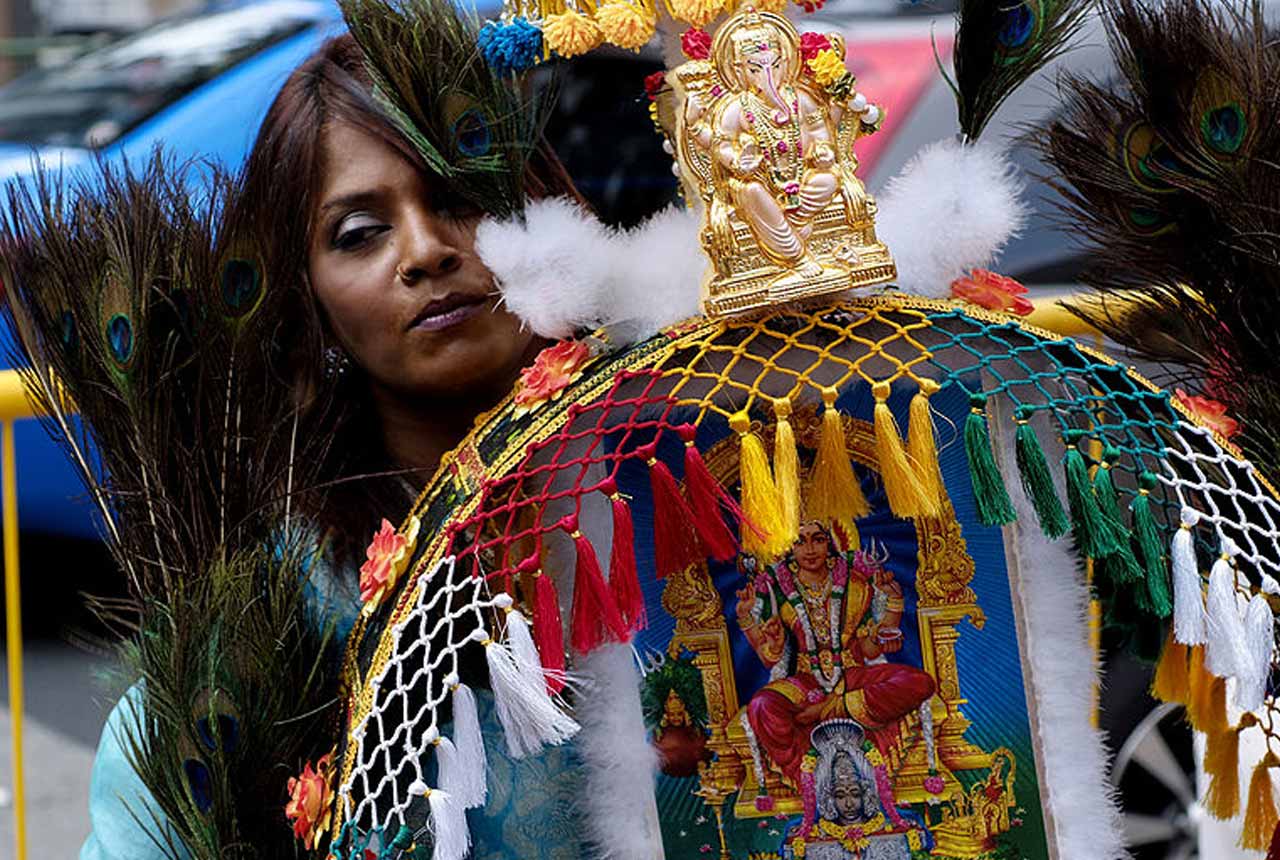 Celebrate the city's multicultural diversity, with traditional festivals such as Thaipusam.
Singapore is an amazing place to experience Thaipusam, an ancient Hindu festival. Although this annual Hindu festival is not considered as a public holiday, but still it is among the most colourful and important Hindu festivals.
The festival showcases the cultural diversity of Singapore and its vibrant Indian community. Additionally, if you are looking for a unique experience, Thaipusam is definitely something to consider. It's a beautiful celebration filled with music and prayer and offers a unique insight into Singapore's culture and heritage.
And, let's discover, why it is considered as one of the important Hindu festivals in Singapore.
| What | When |
| --- | --- |
| Thaipusam 2023 | 5 February 2023 |
What is Singapore art Week?
Hindu worshippers in Singapore seek blessings, carry out vows, and express gratitude during Thaipusam, a festival highlighted by a large, colorful annual procession.
Lord Subramaniam, also known as Lord Murugan, is honoured during the festival as the slayer of evil and a symbol of virtue, youth, and might.
Typically, the celebration is held over two days. The Lord Murugan statue is pulled by a chariot during the eve from the Layan Sithi Vinayagar Temple on Keong Saik Road to the Sri Thendayuthapani Temple on Tank Road.
Early in the morning, the Thaipusam celebration gets under way. A wooden kavadi and milk pots are carried by the first group of worshippers (ceremonial devices used for religious self-mortification in Hinduism). Others carry a wooden kavadi balanced on their shoulders and pierce their tongues with skewers. The kavadi is adorned with flowers and peacock feathers. Other devotees bring kavadis with spikes that need to be prepared in a complicated manner.
To honour Lord Subramaniam, Singaporeans celebrate Thaipusam, a colourful Hindu holiday, every year (also known as Lord Murugan). A chance to ask for blessings, fulfil vows, and show thanks, this holiday is for devotees.
On the night before the festival, the ritual is started by a chariot procession that moves from Layan Sithi Vinayagar Temple in Keong Saik Road to Sri Thendayuthapani Temple on Tank Road with a statue of Lord Murugan. Devotees congregate early on the day of the celebration to pray and take part in religious rites.
While some followers slice their tongues with skewers and carry wooden kavadis wrapped in flowers, others carry milk jugs and other objects representing penance. Some people go through more thorough preparations, such carrying kavadis with spikes.
Discover also an exciting event in Singapore: River Hongbao
When is the Thaipusam in Singapore?
Thaipusam is an annual Hindu festival celebrated in Singapore. It usually takes place in late January or early February. This 2023, it falls on 5 February which is a Sunday.. We wish you a safe and enjoyable celebration!
How is Thaipusam Celebrated in Singapore?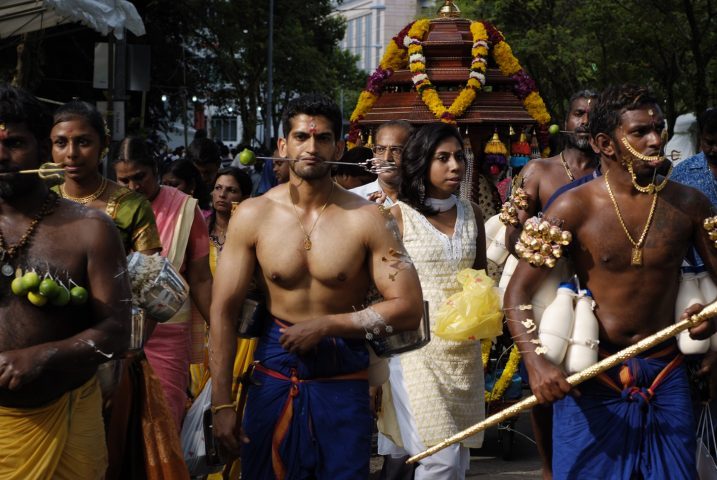 The Thaipusam procession begins at the Sri Srinivasa Perumal Temple and will end at Sri Thendayuthapani Temple before coming to a conclusion. As a kind of self-mortification, the devotees are carrying 'kavadis' which are semi-circular structures made of steel or wood, on
their shoulders. These kavadis have piercings on numerous regions of their bodies, including hooks, needles, spikes, and spears.
Kavadi-bearers frequently start preparing their minds and bodies for Thaipusam weeks in advance by fasting, eating only basic vegetarian meals, practising celibacy, and avoiding creature comforts like sleeping in beds. Additionally, preparations may involve creating one's own kavadi or buying one from a traditional craftsman. Each kavadi frequently includes personal information to illustrate the believer's unique bond with their god.
The devotees will be walking around 4 kilometres along with their families and friends chanting songs and prayers as a way of encouragement and support.
Who participated in Thaipusam?
Most of the devotees joining the festival are the Hindu Tamils. However, it's not unusual to see Hindus from various ethnic groups participating in the march. Given the diverse cultures present in Singapore, this is especially true.
Where to Go?
Witness the Thaipusam at Sri Srinivasa Perumal Temple and Sri Thendayuthapani Temple. Also, take note that some lanes on Serangoon Road and Tank Road are closed during this event.
Here are a gimplse of where you can joy to experience this colourful festivity.
Little India
Experience the annual Thaipusam Festival by going to Little India in Singpore. With so many nooks to discover, take in the vivid sights, sounds, and smells of Little India.
Sri Thendayuthapani Temple
This temple, in-built honor of Lord Murugan, options a roof made from forty eight angular glass panels with Byzantine etchings that catch the sunshine at completely different times of day.
Sri Mariamman Temple
The gopuram (grand tower entrance) of the oldest Hindu temple in Singapore is adorned with statues of gods and fantastical beasts. It's one in every of the country's most simply recognisable landmarks.
Explore more events in Singapore: Chinese New Year in Singapore